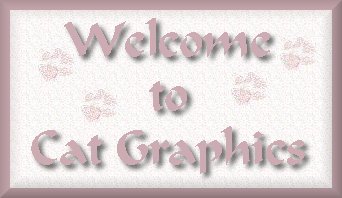 I hope you will enjoy what I have here, and you are welcome to take as many as you want for your webpages.

I found all of these on the public domain; however, if you find one that has a copyright, please email me and I will promptly remove it. For preservation sake, I also ask that you please transload your selections to your own server, since I am constantly replacing the gifs here.

Enjoy your visit!

NOTE: Thanks to my friend Donna (tomeegirl) for collecting these gifs, and setting up this page for me.


Cat GIF's
  Cat Peeking Out of a Hole in a Screen
  Cat jumps on lap of Old Lady in Rocking Chair
  Cat Playing in Chest of Drawers


Cat Backgrounds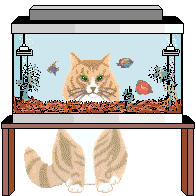 Hmmm - where's the catfish?  






Cat Graphics Banner and Direction Buttons made for me by Angel Blue.
Thank you Angel Blue ~
Da Nada Hattie
Hugs
A.B.